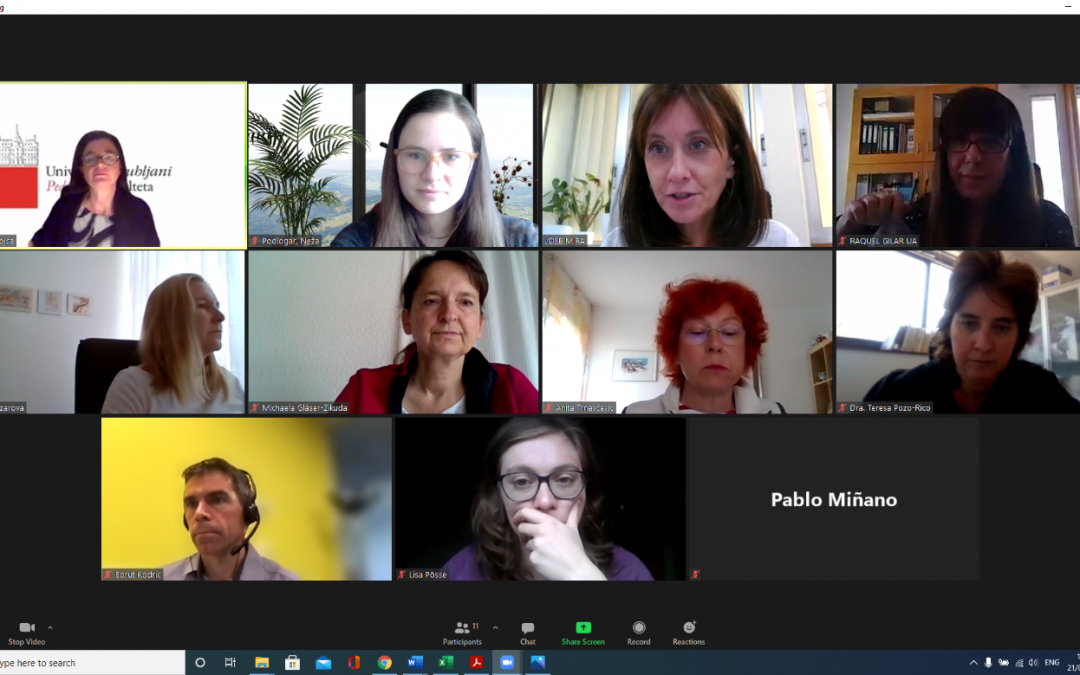 On 21st of May the fourth transnational project meeting was held in a virtual environment on Zoom. The meeting was hosted by the Universidad de Alicante in Spain.
The focus of the meeting was to review the INSHIP model with a specific highlight on professional socialization. The partners from Universidad de Alicante in Spain presented the work on professional socialization, outlined some key concepts, highlighted the main paradigms and stages in the professional socialization of teachers and highlighted some key aspects to reflect on professional socialization.
The partners also discussed the content of the questionnaire in the comparative study on pre-service students' perspectives on teaching practice and further project activities.
Finally, the partners from the University of Ljubljana, Faculty of Education, presented the draft of the INSHIP Seminar I. The partners agreed on the content and organizational aspects of the seminar, which will be held as an online event in June due to the epidemic measures. We are looking forward to the implementation of the seminar.
Overall, this meeting was successful and effective, with a wide variety of content and topics discussed.